Show Schedule
UPCOMING CONVENTIONS in 2020
We are monitoring the Coronavirus pandemic and are unsure what our next show will be.
ACE Comic Con Northeast in Boston - Friday March 20th - Sunday the 22nd Cancelled
Comic Art Con (Spring Edition) - Sunday, March 29th Cancelled
NY Comic Art Expo - Saturday, May 2nd Cancelled
East Coast Comic Con - Friday May 15th - Sunday the 17th Cancelled
Heroes Con - Friday June 19th - Sunday the 21st Cancelled
Garden State Comic Fest: Morrisown, NJ - Saturday, June 27th & Sunday, June 28th Cancelled
San Diego Comic Con - Thursday, July 23rd - Sunday the 26th Cancelled
Houston Comic Con - Saturday, August 1st
TerrifiCon - Friday August 14th - Sunday the 16th
Little Giant Comics "Old School" Comic Show - Saturday, August 22nd
Comic Art Can (Fall Edition) - Saturday, September 12th
You can find us every second Sunday at the Clifton Comic Book Show.
eBay store with 120,000+ listings: http://www.anthonys-collectibles.com

Art site with thousands of pages in stock: http://www.anthonyscomicbookart.com
Past Conventions:
Baltimore Con Setup 2013
With Desmond from Dexter
Esad with Dexter Exectutive Producer Manny Coots
With Dave Mandel
With JG Jones
With Jon Cryer again...
With Max in NYC
San Diego 2013
San Diego 2013 Crew
With Sergio Aragones
Boston 2013
Boston 2013
Jamison Commissions
THE HARDEST WORKING MAN IN THE ART BIZ WILL BE AT ALL OF THE BELOW SHOWS
IF YOU ARE ATTENDING ANY OF THESE SHOWS PLEASE DROP ME A LINE ON YOUR WANTS AND BE SURE TO BRING ART TO SELL AND TRADE !!!!!!!!!
--------------------
BUY! SELL! TRADE! HARDEST WORKIN' MAN IN THE BIZ!
Anthony w/ Joe Kubert

Anthony w/ Joe Sinnott
SDCC 2011
Anthony with Joe from Hollywood Treasures SDCC 2011
Anthony with John Cryer SDCC 2011
Jamison selling art
Dalibor & Esad with their wives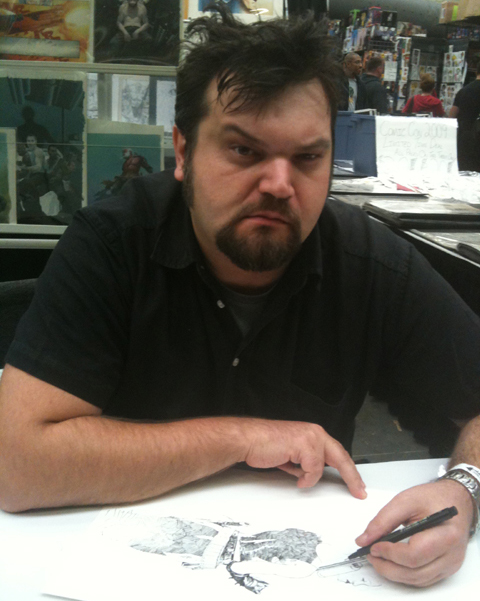 Esad Ribic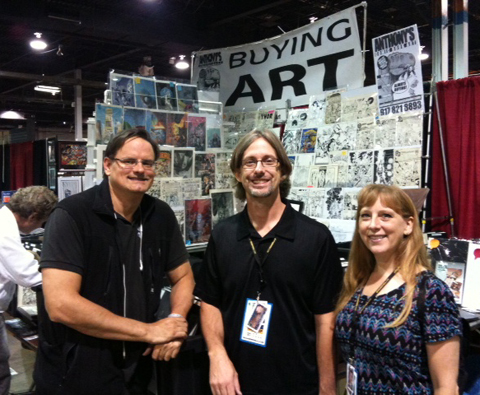 Anthony with Bill & Maureen Cox - WW Chicago 2011
NY Comic Con 2011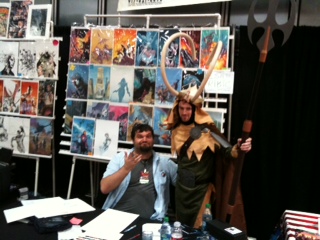 Esad Ribic - NY Comic Con 2011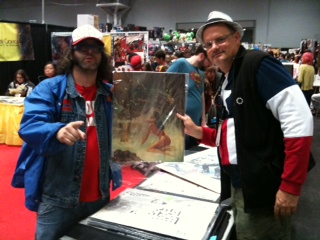 NYCC 2011 Anthony & Guy from 30 Rock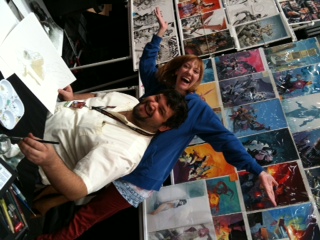 NYCC 2011 Sharon Snyder & Esad
Kansas Comic Con Setup
-
Wondercon Anaheim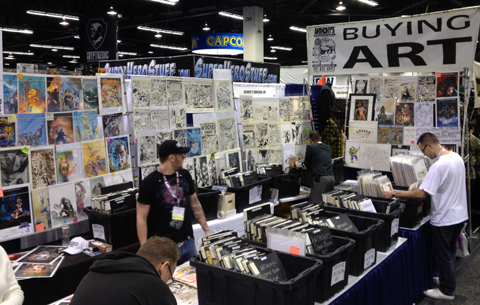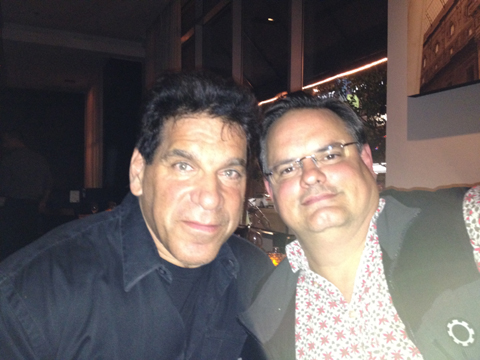 Anthony with Lou Ferigno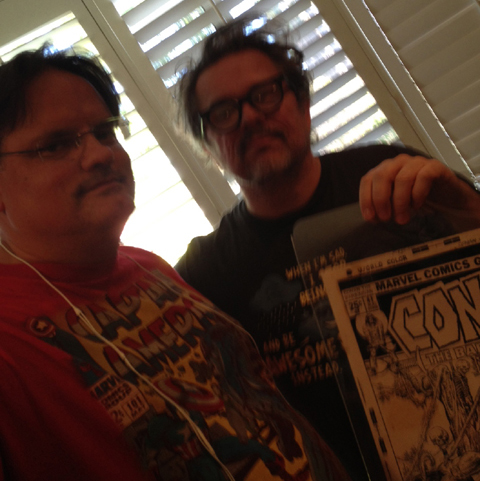 Anthony with screenwriter pal Andrew Kevin Walker
-
NY Comicbook Marketplace 2012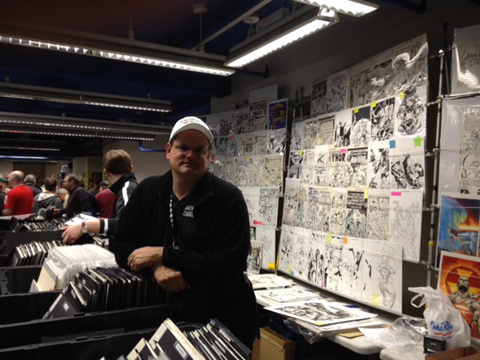 Setup 2012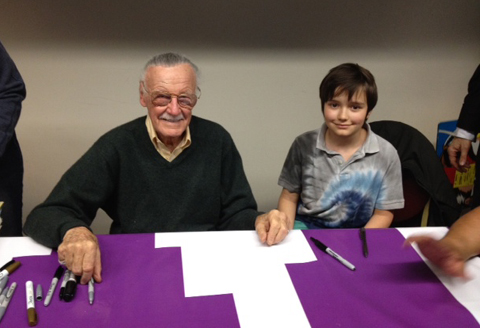 Jamison w/ Stan Lee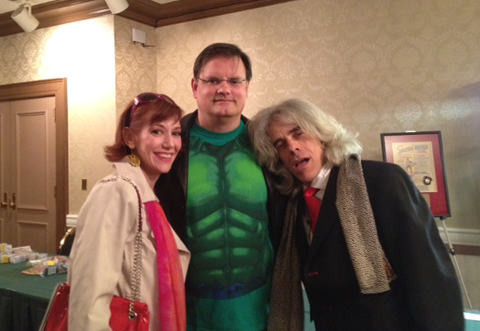 Wife Sharon & Carbo at Stan Lee Mixer
-
Chicago C2E2 - 2012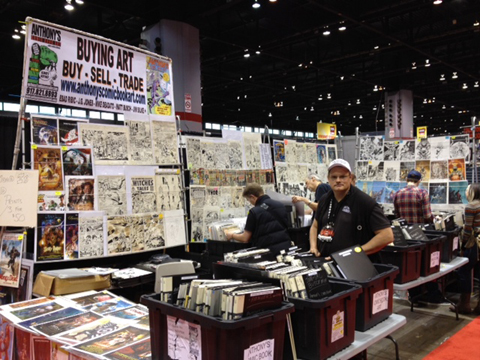 Setup @ C2E2
-
Anthony on AMC's "Comic Book Men"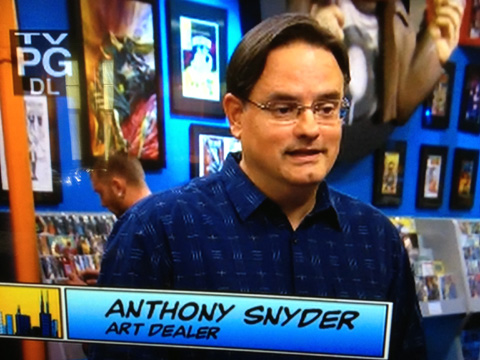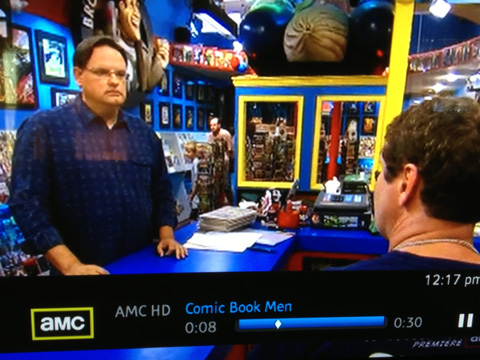 -
New York Comic Con 2012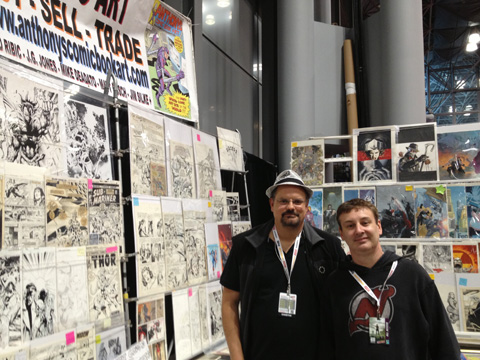 Anthony with repped artist Walt Flanagan
With family & crew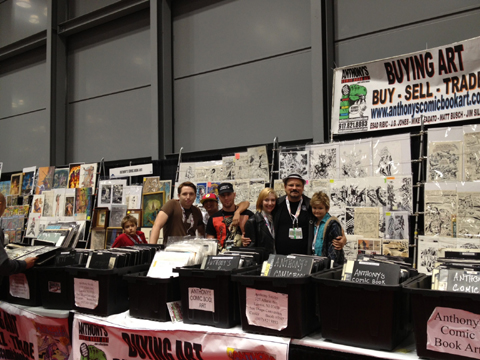 Massive Setup
-
Chiller Convention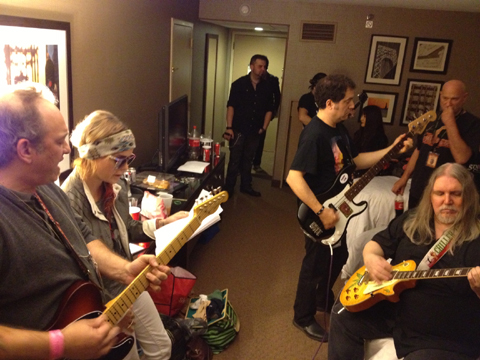 Anthony with Dead Elvi
-
Anthony with Harley Quinn