Show Schedule
UPCOMING CONVENTIONS in 2019
Torpedo Comics
One Day Pop-up Show in Las Vegas, NV - Friday, July 12th
Hyatt House Dallas/Uptown One Day Pop-up Show in Dallas, TX - Sunday, July 28th
TerrifiCON at Mohegan Sun in CT - Friday, August 9th - Sunday, 11th
COMIC CON ACROSS AMERICA 2019 - Check out our cross country road trip itinerary!
Hello fellow collectors!

It's that time of the year again where I head out for the San Diego Comic Con and drive my entire inventory of original comic book art and graded slabbed books across America. What makes that fun and worthwhile is doing business along the way with my customers. I'm also available to consign high end items so if any NY tri-state area collectors would like me to bring some of their stuff please get in touch with me ASAP.

We'll be leaving New Jersey Sunday (7/7) and from there we'll be driving along the route through Columbus OH, St. Louis MO, and Oklahoma City OK to Phoenix AZ and setting up for a special one-day pop up event at Fantastic Worlds in Scottsdale on Wednesday (7/10.)
Next, we'll head over to Las Vegas for a one-day show hosted by John Dolmayan at Torpedo Comics in Las Vegas on Friday (7/12.) We'll have a limited amount of stuff pulled out of the truck and on display so if you plan on attending this event please let us know your wants ahead of time so we can be sure to have them pulled and ready for you.
After that we'll be in Los Angeles CA on Sunday (7/14) set up for the Torpedo Comics Collectors Convention where our entire inventory will be displayed and available.

Then it's on to the main event in San Diego CA! Attendees, let me know with wants so I can have pulls available. We'll be arriving there on Monday (7/15) if you're in the area and would like to get together before the Con. Then we'll be set up on Tuesday (7/16) and starting Wednesday (7/17) we'll be open for business at the San Diego Comic Con International through Sunday (7/21) in TWO locations: one our usual against the wall in Hall A at booth #5504 in a wide 4 booth set up and the other over in artist alley booth #4417 with our repped artist section.
After the Con, I'll be traveling back through Tucson AZ and setting up for three stops in Texas at San Antonio, Houston, and Dallas. The first is at Heroes and Fantasies on Wednesday (7/24.) Then we'll be in Houston at Wyndham Houston West Hotel on Saturday (7/27) and in Dallas at Hyatt House Dallas/Uptown on Sunday (7/28).
Then it's the home stretch! I'll be passing through Little Rock AR, Memphis TN, Nashville TN, Roanoke VA, Washington DC, Baltimore MD, Philadelphia PA, and finally back home to Jersey on Tuesday (7/30.)

If you are anywhere on this cross-country route and would like to meet up, please call or text me at 917-821-8893 or email me at asnyder64@gmail.com. I'm always happy to do deals on buying, selling, and trading original comic book art, comics, CGCs & CBCS graded comic books, and collectibles.
Thanks,
Anthony Snyder

Wednesday (7/10)
Fantastic Worlds Comics
9393 N 90th St suite 119 (2,126.18 mi)
Scottsdale, Arizona 85258

Friday (7/12)
Torpedo Comics One Day Pop-up Show, hosted by John Dolmayan
7300 Arroyo Crossing Pkwy
Suite 105, Las Vegas, NV 89139

Sunday (7/14)
Torpedo Comics Collectors Convention
Hollywood Palladium
6215 W. Sunset Blvd.
Los Angeles, CA 90028

Monday (7/15) through Sunday (7/21)
San Diego Comic Con International
111 W Harbor Dr, San Diego, CA 92101

Wednesday (7/24)
Heroes & Fantasies
4923 Northwest Loop 410
San Antonio, TX 78229

Saturday (7/27)
Wyndham Houston West - Energy Corridor
14703 Park Row
Houston, TX 77079

Sunday (7/28)
Hyatt House Dallas/Uptown
2914 Harry Hines Blvd
Dallas, TX 75201

Past Conventions:
Baltimore Con Setup 2013
With Desmond from Dexter
Esad with Dexter Exectutive Producer Manny Coots
With Dave Mandel
With JG Jones
With Jon Cryer again...
With Max in NYC
San Diego 2013
San Diego 2013 Crew
With Sergio Aragones
Boston 2013
Boston 2013
Jamison Commissions
THE HARDEST WORKING MAN IN THE ART BIZ WILL BE AT ALL OF THE BELOW SHOWS
IF YOU ARE ATTENDING ANY OF THESE SHOWS PLEASE DROP ME A LINE ON YOUR WANTS AND BE SURE TO BRING ART TO SELL AND TRADE !!!!!!!!!
--------------------
BUY! SELL! TRADE! HARDEST WORKIN' MAN IN THE BIZ!
Anthony w/ Joe Kubert

Anthony w/ Joe Sinnott
SDCC 2011
Anthony with Joe from Hollywood Treasures SDCC 2011
Anthony with John Cryer SDCC 2011
Jamison selling art
Dalibor & Esad with their wives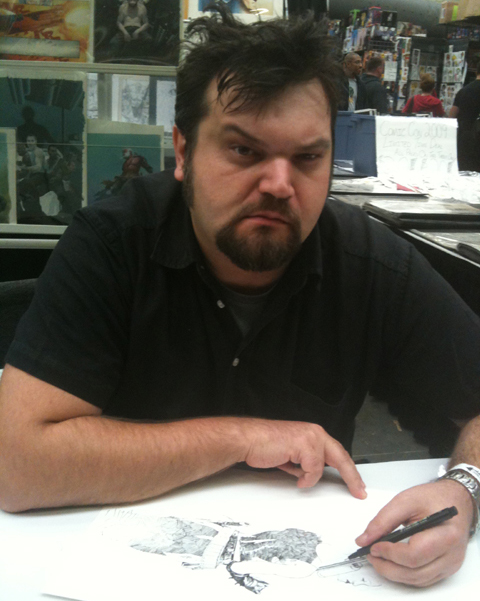 Esad Ribic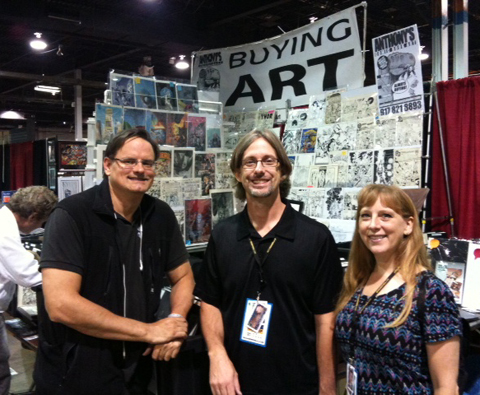 Anthony with Bill & Maureen Cox - WW Chicago 2011
NY Comic Con 2011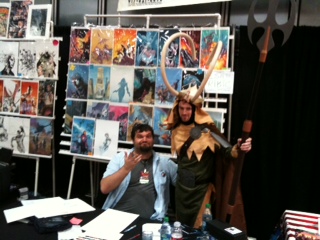 Esad Ribic - NY Comic Con 2011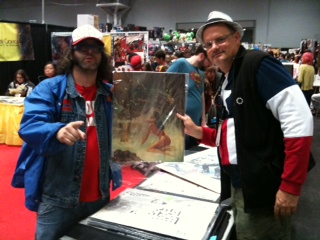 NYCC 2011 Anthony & Guy from 30 Rock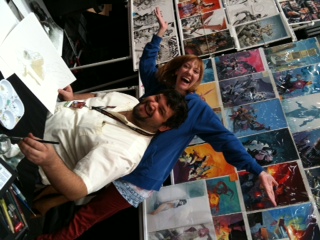 NYCC 2011 Sharon Snyder & Esad
Kansas Comic Con Setup
-
Wondercon Anaheim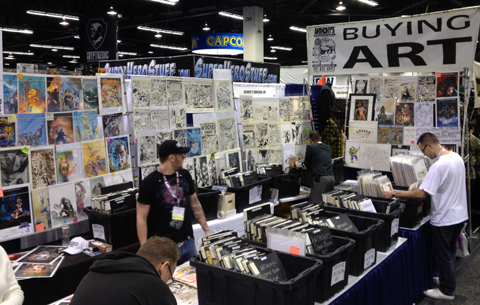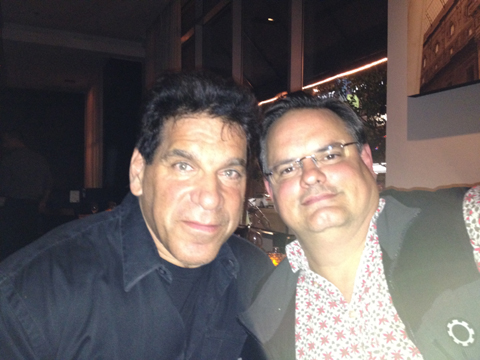 Anthony with Lou Ferigno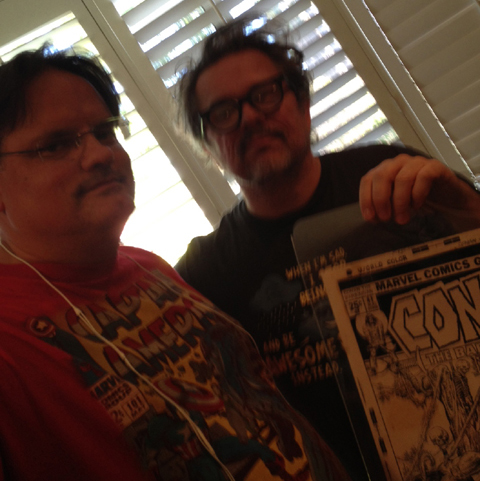 Anthony with screenwriter pal Andrew Kevin Walker
-
NY Comicbook Marketplace 2012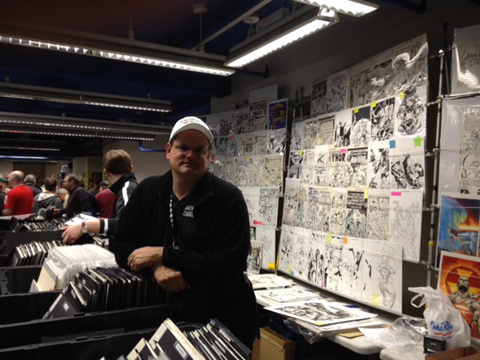 Setup 2012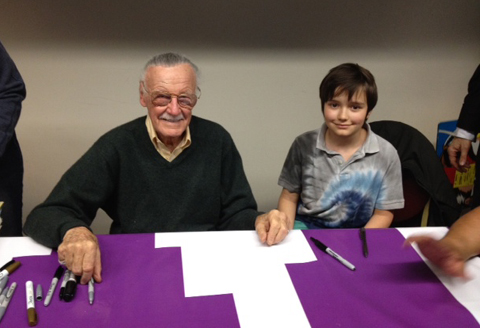 Jamison w/ Stan Lee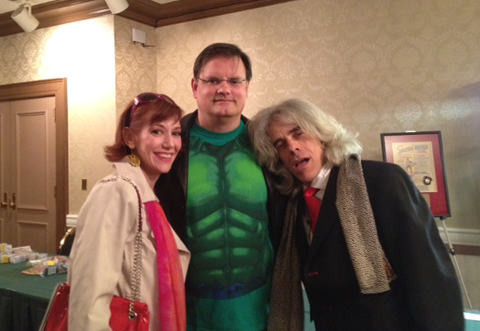 Wife Sharon & Carbo at Stan Lee Mixer
-
Chicago C2E2 - 2012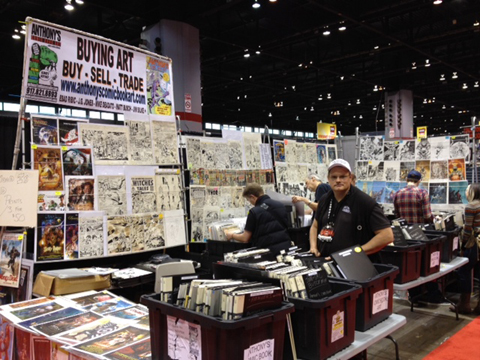 Setup @ C2E2
-
Anthony on AMC's "Comic Book Men"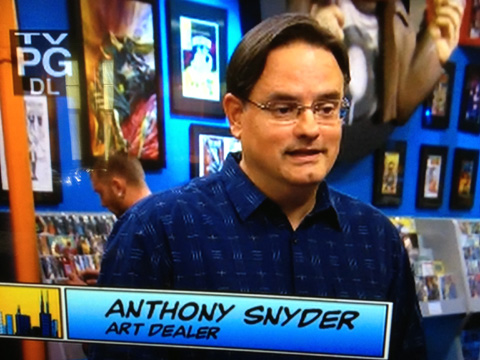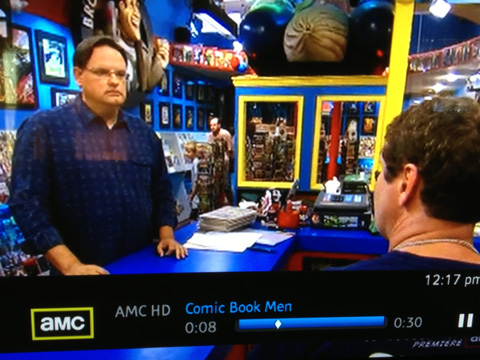 -
New York Comic Con 2012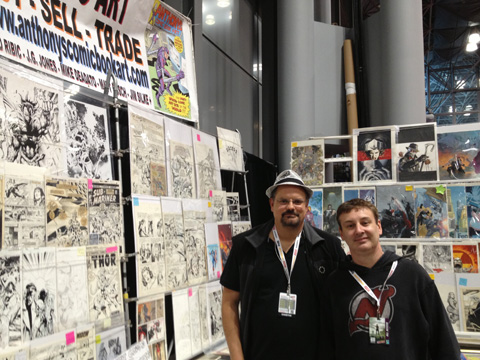 Anthony with repped artist Walt Flanagan
With family & crew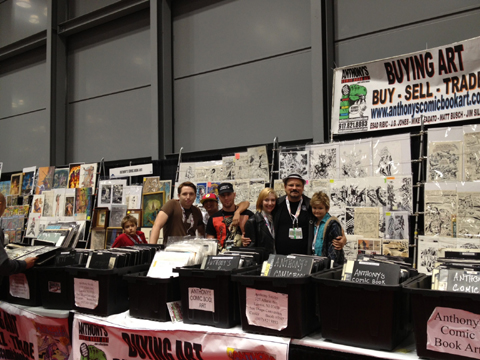 Massive Setup
-
Chiller Convention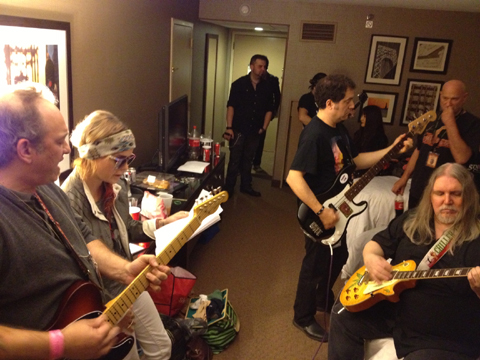 Anthony with Dead Elvi
-
Anthony with Harley Quinn